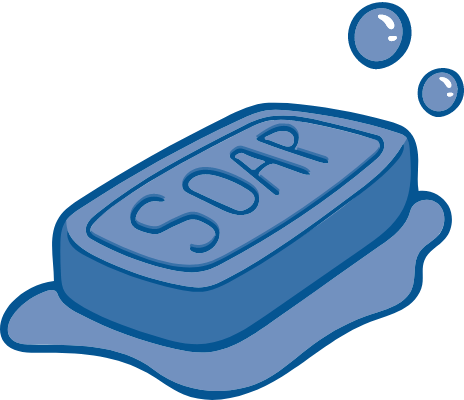 Soap Note Software
S: Subjective
This is where you describe the problem you're patient is facing. What are they experiencing? What are the negative effects? What are your initial thoughts?
O: Objective
How can you solve their issue? How can you measure your treatment's success? Gather and analyze data to begin forming your treatment plan.
A: Assessment
Assess your findings and remember your specialized training. Determine which course of action will produce the desired results.
P: Plan
Execute your plan of action. Communicate with your patient and set goals and timelines. Track the progress of your treatment's effectiveness.
Paperless SOAP Notes
Our EHR is designed to save you the boxes of paper clinics go through every year.
Detailed Notes Fast
Our system allows you to quickly generate paragraphs in seconds as you go through your visit with your patient.

Extremely Customizable
The problem with paper and even other EHR systems is a lack of customizability. Our system lets you not only define the answers but the questions as well!
Your Words or Ours
You can fully customize your SOAP Notes so that they are in your voice or feel free to use ours. Our notes were written and approved by respected professionals in your field.
CHOOSE THE PERFECT PLAN
On-Site or In the Cloud
Our EHR system allows you to choose whether you want to keep your data on-site or on our state-of-the-art Cloud Platform.
We want you to be able to work in a way that is comfortable for you.
Support Awaits!
919-341-9267
Call us and let's discuss your specific needs. We can customize a solution for you.


The program is easy to use. It is arranged so the staff can navigate it easily. They can make changes and customize the program to fit the way the doctor wants the reports to appear and to say the information exactly the way he wants it said.
Dr. John Redus Jr, DC
Jacksboro, TN
What is workflow optimization?
Workflow optimization is improving an existing workflow. Improvements are generally through modifying existing tasks so that they are quicker or use fewer resources.
Our design philosophy is; "Everything we do must make the provider's life easier and more efficient."
How long does setup take??
Setup takes as long as you need it to.
After the initial installation, you are good to start noting with our professionally developed library. However, you can spend as long as you want customizing the system to your needs.
What about my other providers?
We have designed the software for use with multidisciplinary offices. Chiropractic, x-ray, massage, therapy, or any other procedures can be set up to have their own questions, notes, and more.
If your office wants to provide the service to your customers, we want to support it.
How did the idea come about?
The Doctors Access SOAP Notes program was born out of the needs of the providers we work with on a daily basis.
What if a feature I like isn't in the software?
Our team is always looking for new ideas! If there is a feature you need or love, please share it with us!
Our Provider Partners drive our software forward.
Let us know what you'd like to see in our software!