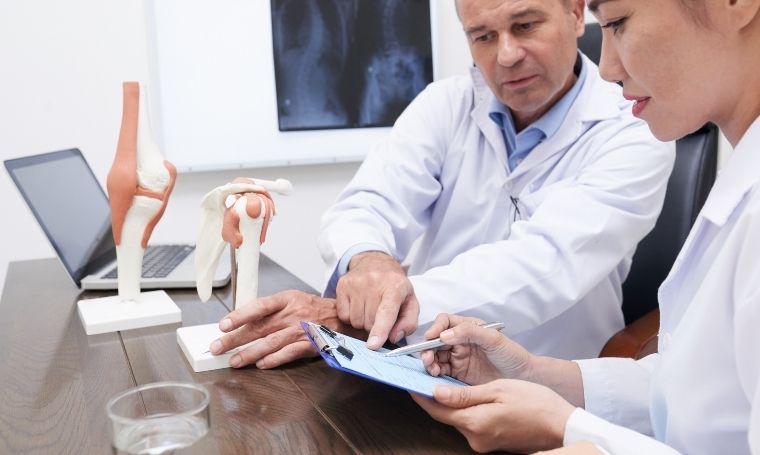 EHR & Soap Note Software FAQ
Please feel free to contact us to get your questions answered. Our software can be customized to meet your specific needs!
Below we have provided the most common questions we receive and our answers. 
In the SOAP notes software, can you SALT (same as last time) a note?
Yes, we make it easy by providing you a list of your appointments for the day with a link to SALT.
This saves several clicks and also allows you to have a running start on your note instead of creating from scratch each time.
In reality, only a few things may change from visit to visit. With this feature you keep the items that stayed the same and you update the items that changed.
Do you do text message reminders with confirmation?
Our patient marketing suite allows you to send custom appointment reminders via text or email.
We also process replies so that the patient can confirm, and it will be visible on the scheduler.
What if I need to send a custom message to a patient?
Our patient marketing suite has a 2-way interface that will show the patient's response and allow you to reply to that patient in real-time.
Can you check eligibility in the practice management software?
Yes, typically we interface with the clearinghouse, Change Healthcare.
From the patient screen, or from their appointment, you can quickly and easily with just a couple of clicks run a real-time eligibility report.
Can you save documents to the patient charts?
The practice management software has the ability to attach images, as well as interface with a scanner to upload the scans to the patient's chart.
In the SOAP note software, the chart has a documents tab where you can attach any type of file.
This flexibility will allow you to keep files organized no matter the file type. Whether they are text files, word documents, images, videos, PDFs, and so on, you simply browse to the file and add it to the chart.
Does the software have reports built-in?
The practice management software has a comprehensive set of built-in reports.
With 30+ years in the industry, there isn't much we haven't seen.
There is also a design report option where the user can choose certain fields and criteria to create their very own custom reports.
And, if that isn't enough, there is a custom report interface. Working with our support and development team, we can create custom reports and add them to your software system.
How do I export the SOAP notes?
In the SOAP system, there is a Range report.
The user will click on a calendar for the starting and ending date range. This will generate a single PDF with each SOAP note that matches the given date range.
Making it very quick and easy to provide records upon request.
What other featureas are in the patient marketing?
In addition to appointment reminders with confirmation, the patient marketing suite has a list builder with full access to the data in the practice management system.
You can run reports based on appointments, missed appointments, and/or no-shows to name a few. Making it easy to re-engage patients who miss their appointment.
The most exciting feature is the ability to create a list of patients based on their visits, reason, their procedure codes, their diagnosis codes, and their payer.
This allows you to reach out to a specific group of patients with a custom message.
Are new features still being added?
Doctors Access is working tirelessly to add new and useful features.
Some things that are being actively worked on are a patient portal, online booking with a direct link to the live schedule, patient check-in module, and medical notes.
Can you interface with other softwares?
Doctors Access can interface with any EMR/EHR software system that utilizes HL7 standards. Currently, we interface with more than 10 EMR/EHR software systems.
There are 1-way demographic bridges available where you enter the patient information into Doctors Access, and it is automatically accepted into the EMR/EHR software.
We also have 2-way integration which is just like the 1-way but in addition, the EMR/EHR software can export the charges and diagnosis into Doctors Access.
This eliminates double-entry altogether!
Get Answers Now!
Call and speak with one of our EHR specialists today. The future of your practice is looking bright!
919-341-9267