Screenshots of our Software
These screenshots quickly give an idea of what our software looks and feels like.
We focused on making our software easy to use. By only including the features your practice needs, navigating our software is a breeze.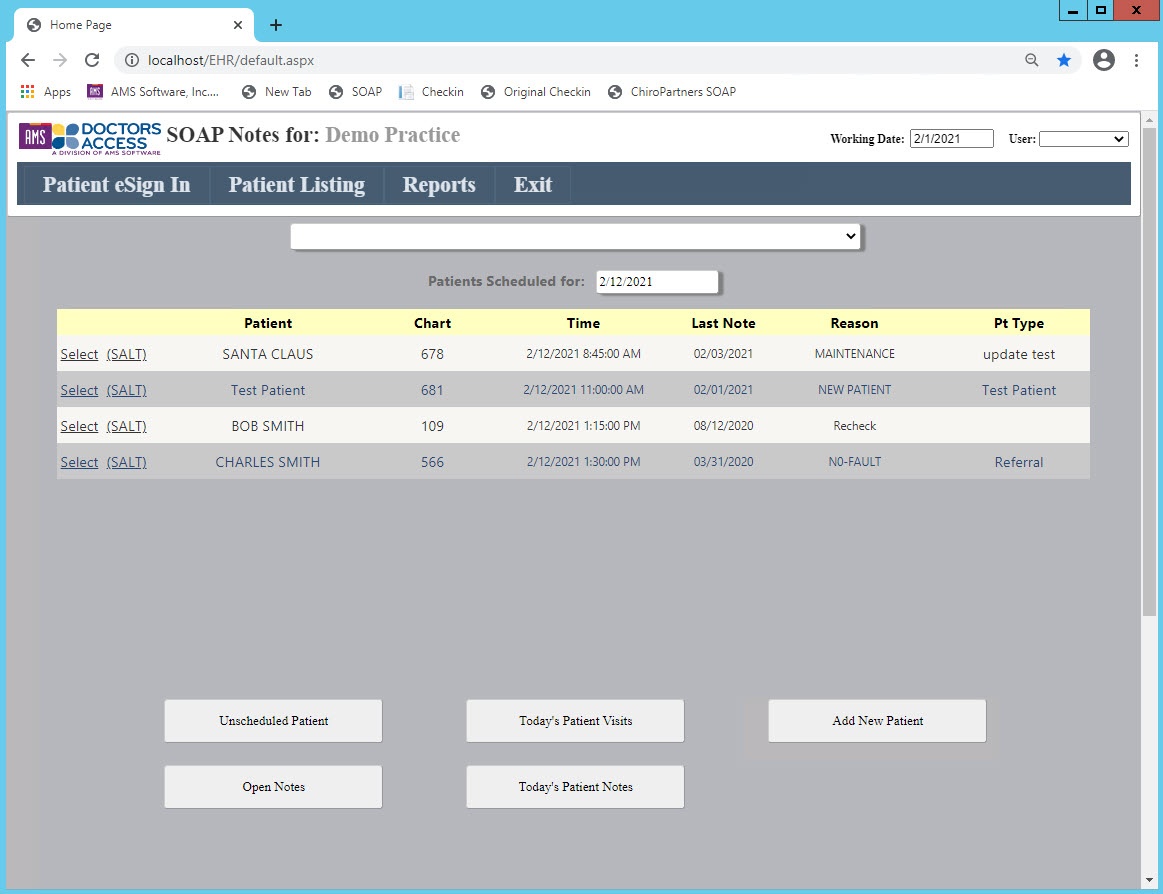 List of Appointments View
Quickly view all appointments scheduled for any given day.
Screenshot of The Problem Page View
By manually typing, you can start selecting from smart lists of diagnoses.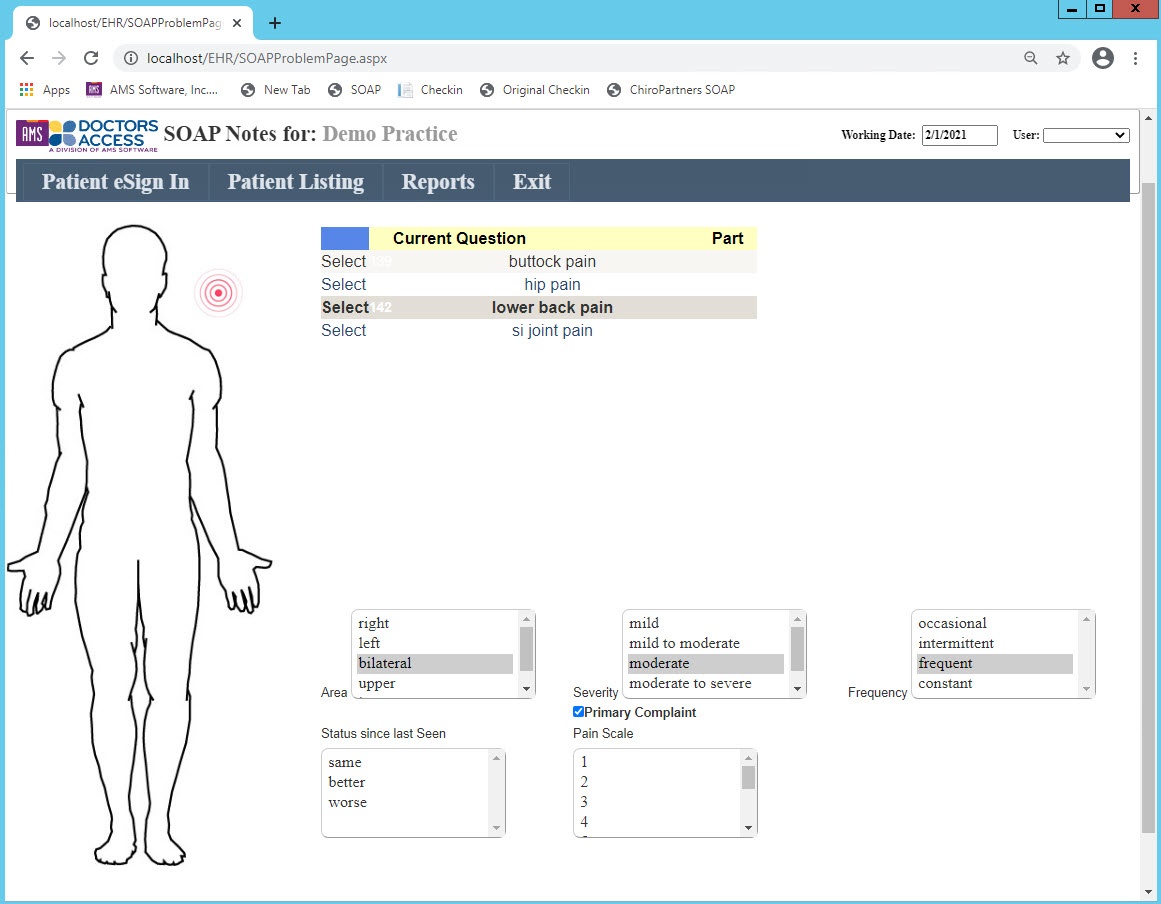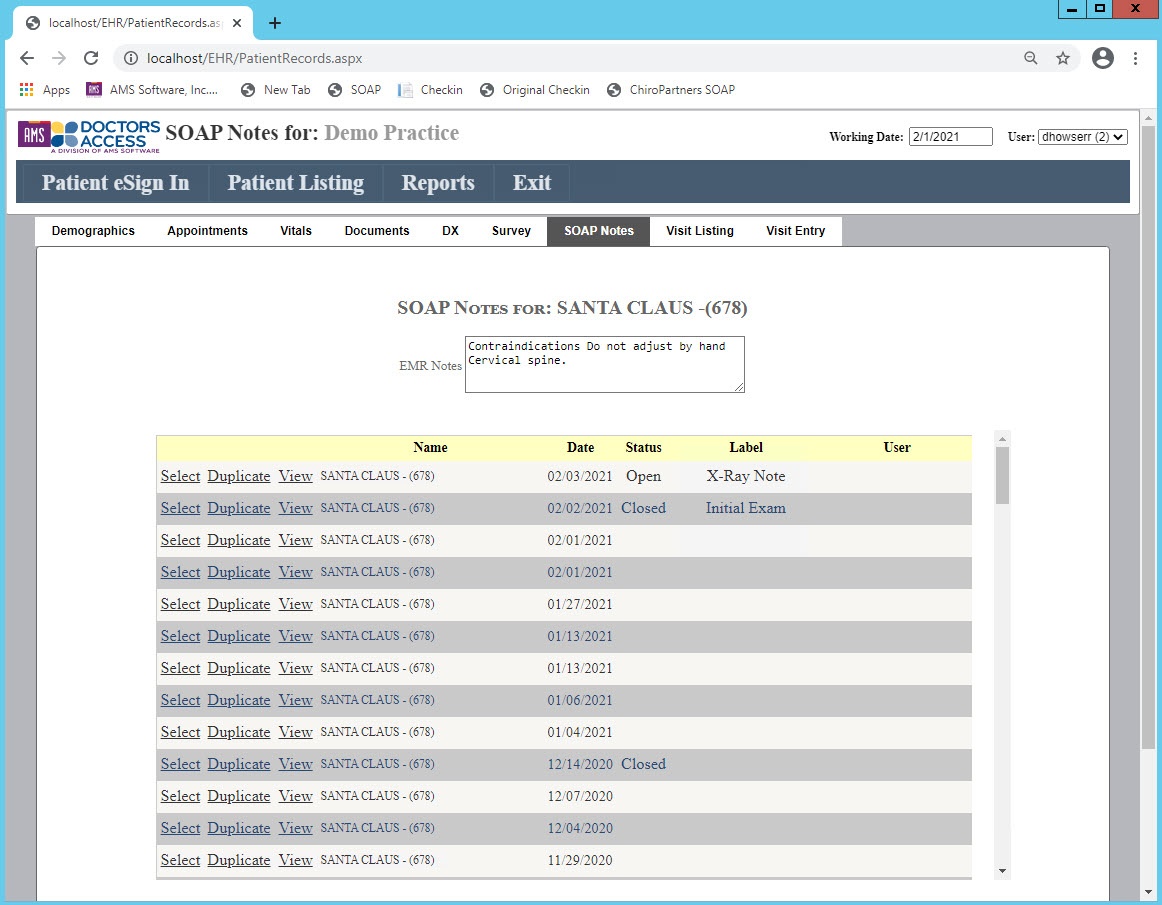 Quickly Reference Your SOAP Notes
View your patient's records efficiently from a single screen.
Build Soap Notes in Seconds
Enter your custom notes and reuse them over and over with the click of a button.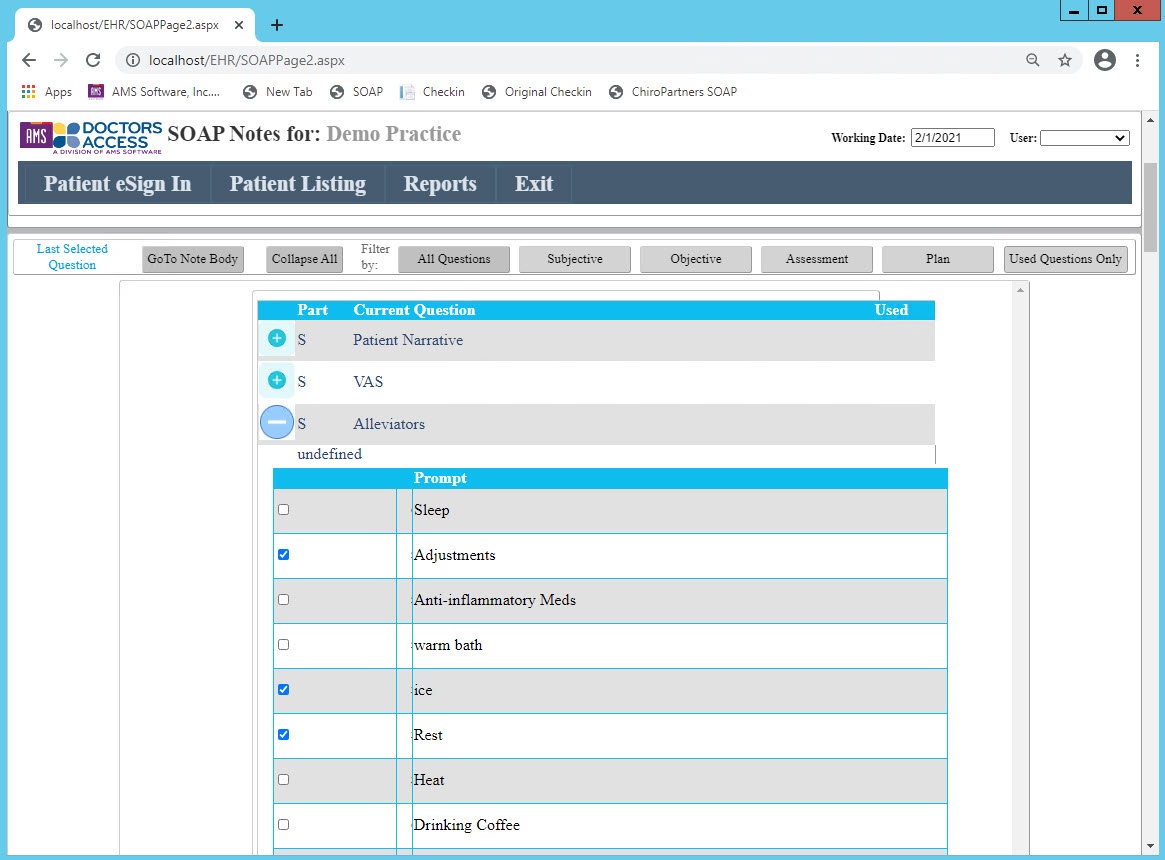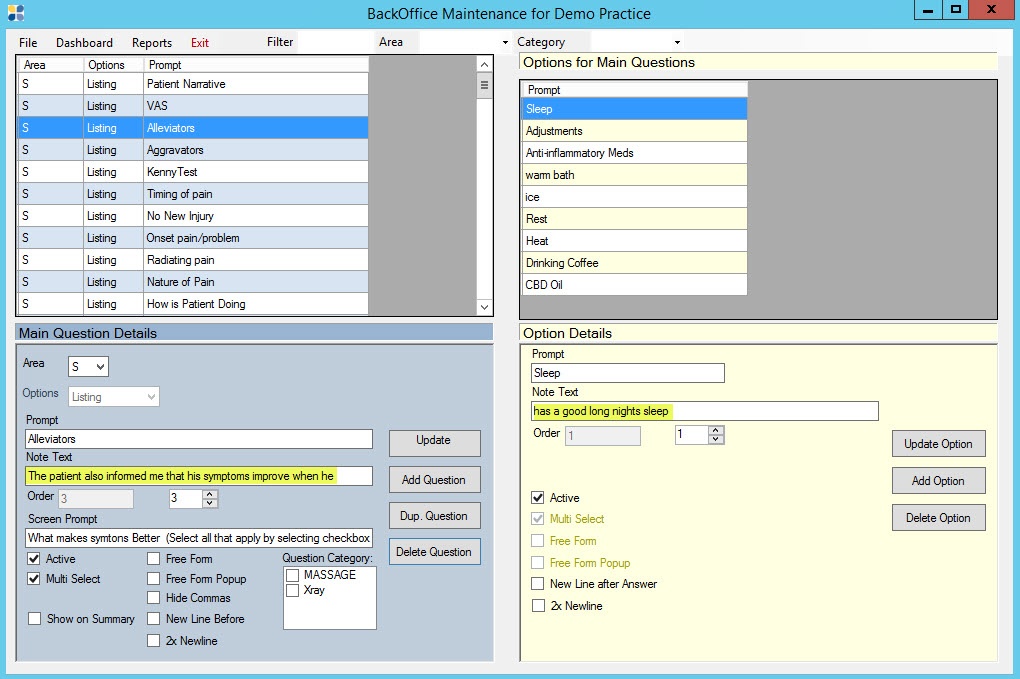 Screenshot Showing How To Create Your Custom SOAP Notes
You aren't limited to the built-in selections! Add your own SOAP notes in your own words with our software.
Simple Is Better
Everything in our software is clearly labeled to make navigation painless.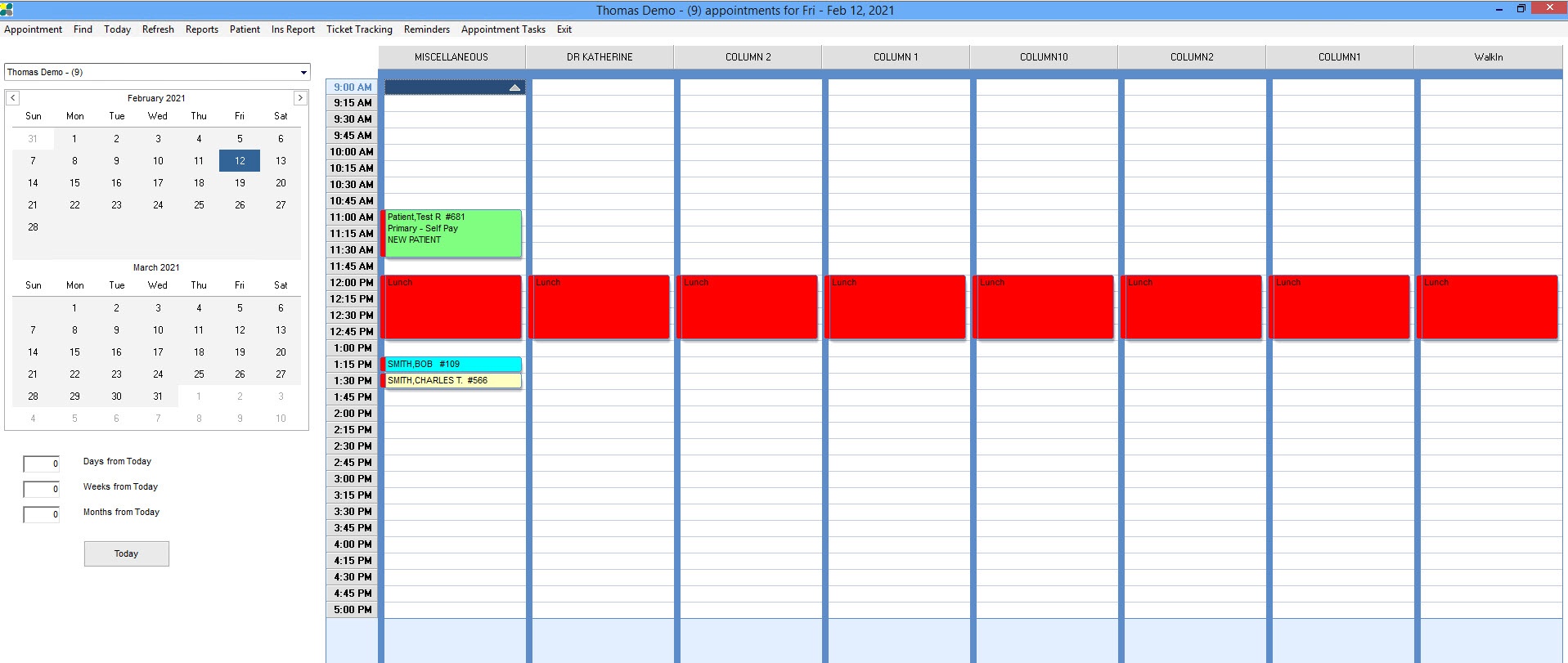 Calendar View
Customize the data you want to see on this screen and manage your schedule like a pro.
Everything You Need on a Single Screen
View your patient's current visit and past visits right here with everything else you need, like the ability to schedule future appointments and upload claims to the clearinghouse.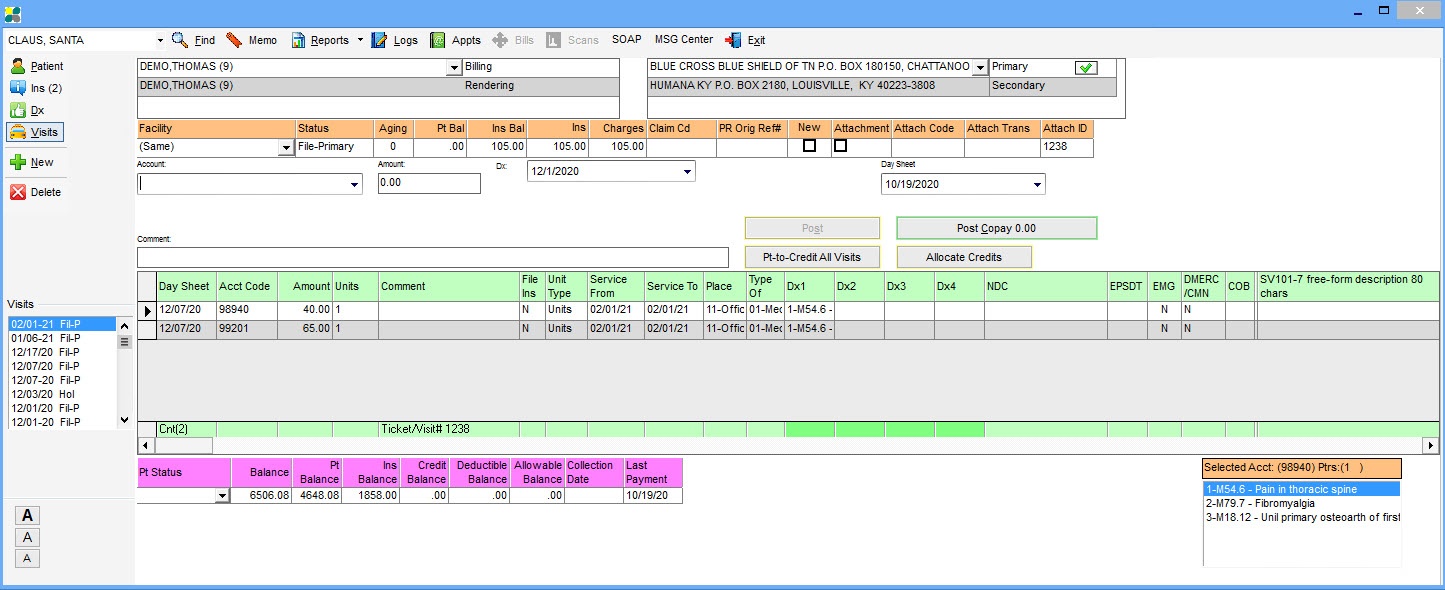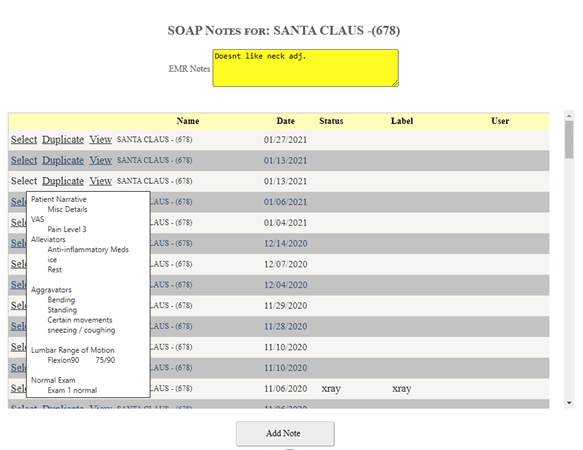 Mouseover Popup Notes
See the information you need quickly and easily from the memo view.
1 Short Training & Your Practice Can Be Up & Running!
Our software is seriously easy to use!
Our customer support is the best in the business.
The problems your practice is facing from scheduling to excessive time recording records can all be solved with our software.